Our Inn is accompanied by a restaurant specialising in traditional dishes of the Wielkopolska region. Our dishes are characterised by their masterful simplicity of form. A great advantage of our food comes from the fact that we only use products from our own farm or from farmers in our close neighbourhood.
On our menu, you will find breakfast, dinner and dessert options as well as other choices. We're open daily!  >> SEE OUR MENU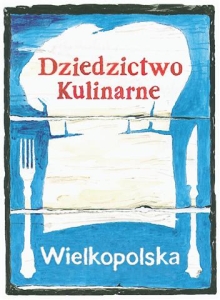 Our local specialty is handmade Polish dumplings – pierogi, which have their fans not only locally but nationwide. In 2006 Gryszczeniówka's 'Pierogi from Wargowo' were published on the List of Traditional Products by the Minister of Agriculture and Rural Affairs, and since September 2009 we have belonged to the European Network of Regional Culinary Heritage. The network's certificate guarantees our Guests that we take great care to ensure that the regional features of our dishes and preserves are authentic.
Gryszczeniówka Artisan Preserves
full offer of our fruit and vegetable specialties