The charming and homely Gryszczeniówka Inn was founded in 2004. It's located near Poznań (just a 15-minute drive from the city on the Poznań-Oborniki road). The Inn is fitted out in a rustic style. It was created especially for people who love nature, peace, quiet and traditional regional cuisine.
The building is surrounded by an old orchard. Our Guests have at their disposal: a folly equipped with its own barbecue, a wood-fired oven, a sheltered decked area with wooden tables and benches, where they can enjoy our specialties surrounded by nature.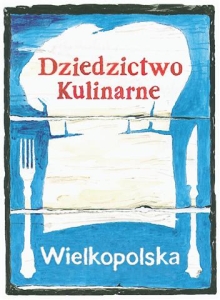 The Guests can also enjoy our restaurant's delicious dishes (like the famous pierogi from Wargowo which you can try nowhere else). The restaurant has been included on the Wielkopolska Culinary Heritage List.
Our Inn offers fully fitted guestrooms, the highest standard of service and a warm, welcoming homely atmosphere. We welcome both private and corporate customers. We are open every day, we are also available for organising all kinds of events – family occasions, meetings with friends, corporate integration parties or business training. You can come to us for your business lunch or family dinner as well as request catering services.
Please don't hesitate to inquire about our detailed offer for private and corporate customers.
While saying at our Inn, you will find it irresistible to try the delicious preserves made by Gryszczeniówka Artisan Preserves available at our little shop with local specialties.
Gryszczeniówka Artisan Preserves
full offer of our fruit and vegetable specialties